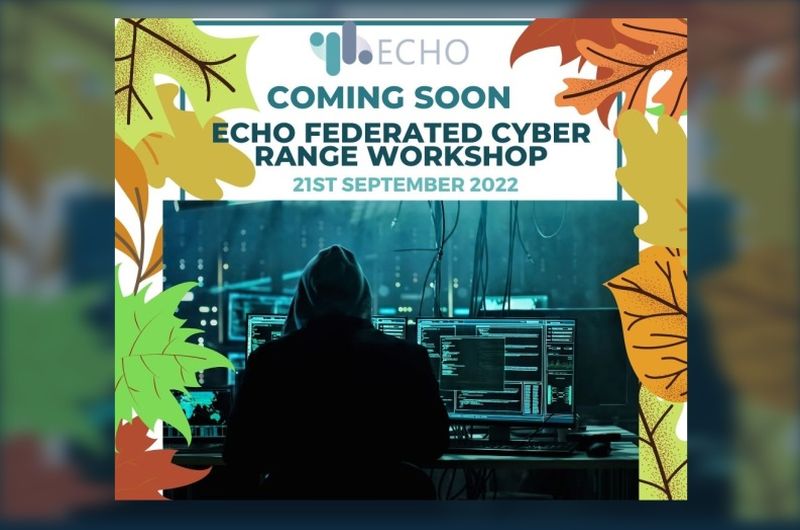 ECHO FEDERATED CYBER RANGE WORKSHOP
The next ECHO Federated Cyber Range (E-FCR) workshop will be held online on Wednesday the 21st of September 2022 09.00 – 11.45 CET.
The workshop will show through demonstration cases how the E-FCR service can benefit users in three different ways:
E-FCR use for cyber-skills education and training
E-FCR use for cybersecurity certification of new technologies
E-FCR use for R&D activities of technology roadmaps
The workshop will allow participants to experience the E-FCR service, to ask questions and provide feedback about each demonstrated E-FCR use and to engage in discussion on their performance and possibilities. 
Don't miss this opportunity to see the benefits of working with multiple cyber ranges! Register for the event by September 14th 2022 at: https://zflut9l8ruw.typeform.com/to/Rsl6SRo8
Final invitations with the online link will be sent to all pre-registered participants.