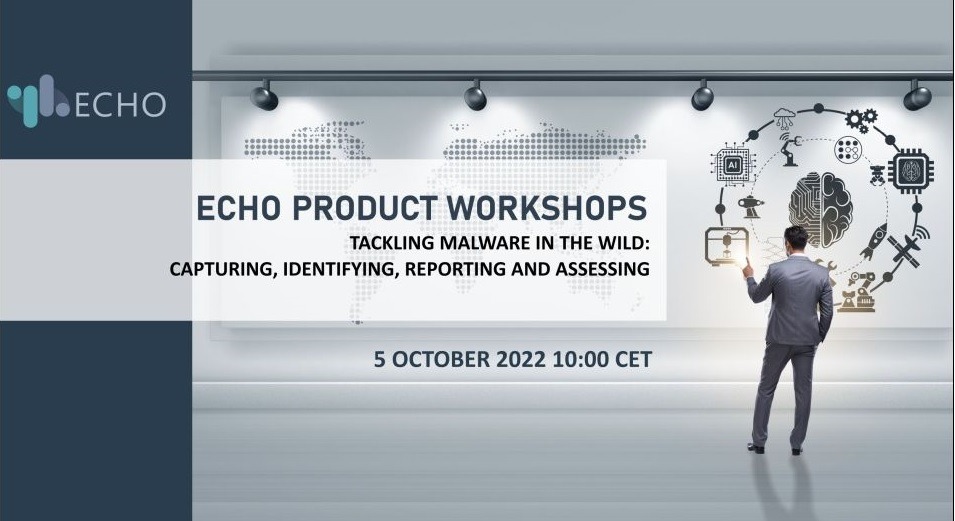 ECHO WORKSHOP – TACKLING MALWARE IN THE WILD – CAPTURING, IDENTIFYING, REPORTING AND ASSESSING
The third ECHO Prototype Tool Workshop "Tackling Malwares in the Wild" will be held online on the 5th of October 2022 10.00 – 12.00 CET.
It will introduce to the participants a combination of tools for collecting cyber threats, identifying them, and reporting the result of the analysis. This workshop will focus on malware – come, see and discuss how the ECHO team collects and processes them!
More information and application until the 2nd of October on this link: https://echonetwork.eu/echo-workshop-tackling-malwares-in-the-wild-capturing-identifying-reporting-and-assessing/