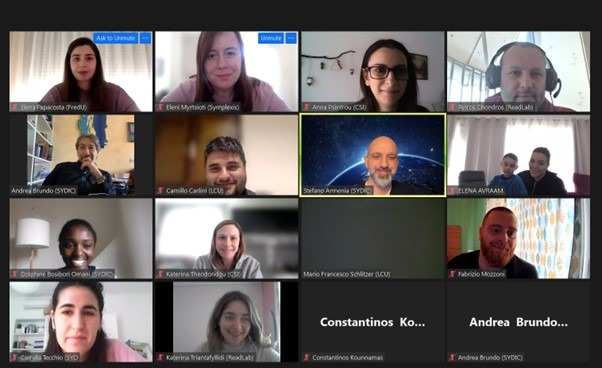 The kick off meeting of the TETRIS project took place online on 17th March 2022.
During the meeting, the seven project partners from Italy, Greece and Cyprus discussed the implementation and dissemination of Project Results, as well as organisational details extensively, agreed on the responsibilities for each partner and set the task priorities for the early stages of the project.
The next Transnational Partner Meeting will be taking place in September 2022. Partners will finally have the opportunity to meet face to face for the first time. The meeting will be hosted by Symplexis in Athens, Greece.